Balance of Power: Xi's Awkward Visit
https://www.bloomberg.com/news/articles/2017-06-29/republicans-slam-trump-tweets-attacking-female-tv-host-s-looks
From Davos to Mar-a-Lago, Xi Jinping has traveled far to demonstrate China's new swagger on the world stage. On Thursday, he finally got to Hong Kong for the first time since taking power in 2012.
Xi is visiting Hong Kong to celebrate the 20th anniversary of its return from British rule. But he will also find a city simmering with anxiety about its future under a richer, more assertive China. Since his predecessor's last visit, Hong Kong has seen a series of mass demonstrations as locals — especially younger ones — protest that Beijing is breaking its pledge to respect the city's unique status and encroaching on free speech and the judiciary.
So the 48-hour stopover poses at least as much of a challenge for Xi as his foreign trips to meet Donald Trump or defend globalization at the World Economic Forum. While many residents hope he'll reassure Hong Kong of Beijing's benevolence, he can't appear to tolerate any effort to weaken China from within, especially ahead of a Communist Party reshuffle later this year that will determine his influence into the next decade.
For Xi — like all Chinese leaders before him — internal stability is paramount.
Sign up to receive the Balance of Power newsletter in your inbox, and follow Bloomberg Politics on Twitter and Facebook for more.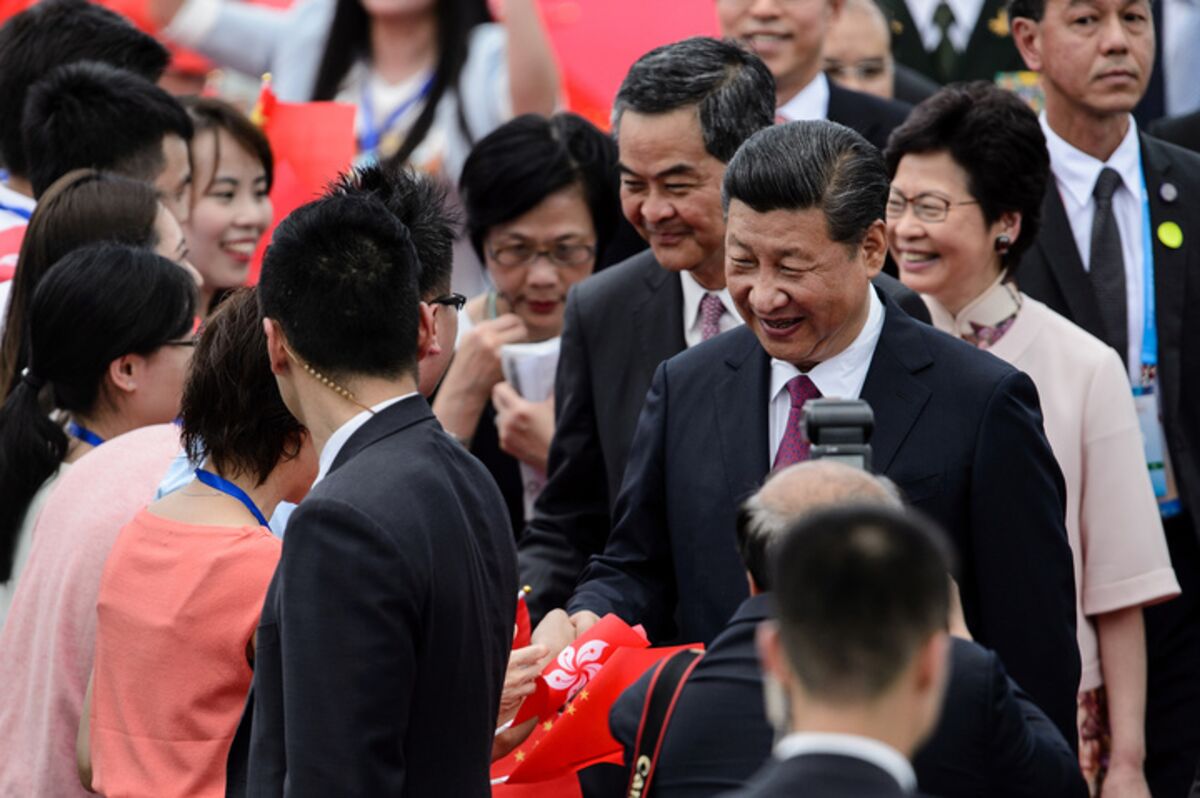 Global Headlines
Trump's travel ban starts today | After months of delays and court challenges, the new travel restrictions come into effect at 8 p.m. eastern time, a person familiar with the matter told Bloomberg. The executive order will deny entry to people from Iran, Libya, Somalia, Sudan, Syria and Yemen who can't prove existing ties to the U.S. The Trump administration says the travelers pose a security risk. Advocacy groups refute the claim.
Merkel takes the fight to Trump | Chancellor Angela Merkel sent a shot across Donald Trump's bow in a combative speech to the Bundestag in Berlin today laying out her agenda for next week's G-20 summit in Hamburg. Without mentioning the U.S. president by name, she railed against the turn toward isolation and protectionism as a "grave error" and championed efforts to combat climate change. "The discord is obvious and it would be dishonest to paper over the conflict," she said.
GOPers push to keep Obamacare tax | Several Senate Republicans are questioning whether their health-care bill should repeal an Obamacare tax on high-income Americans while, at the same time, scaling back money the government pays to help poor people cover premium costs. Bloomberg's Washington bureau reports that the criticism — coming most forcefully from Maine's Susan Collins and South Dakota's Mike Rounds — shows a potential change that Majority Leader Mitch McConnell could consider as he tries to sway the support he needs to overhaul the 2010 law.
South Africa power struggle | The ruling African National Congress starts its five-year policy conference tomorrow, but the real focus will be on the struggle to succeed President Jacob Zuma when he steps down as party leader in December. Analysts will closely watch debates about corruption and the black majority's share of national wealth for clues as to who will ultimately win out. Leading candidates include Zuma's ex-wife, Nkosazana Dlamini-Zuma, and the more business-friendly deputy president, Cyril Ramaphosa.
Russia probe focuses on finances | The Senate Intelligence Committee's investigation of the Trump campaign's possible links to Russia has zeroed in on financial transactions involving the president's associates. The panel is examining more than 2,000 documents from the Treasury Department's financial crimes unit as it enters a higher profile phase of its inquiry.
And finally… Merkel might be hoping for a successful G-20, but German police are already in full damage-control mode. Local newspapers reported that an advanced detachment of three Berlin units was sent home from Hamburg in disgrace this week after a "wild orgy" involving copious amounts of alcohol, a dash of sex and an armed woman police officer dancing on a table. Still, it wasn't a total PR disaster. Nightclubs in Germany's notoriously decadent capital saluted the errant officers by offering them free passes.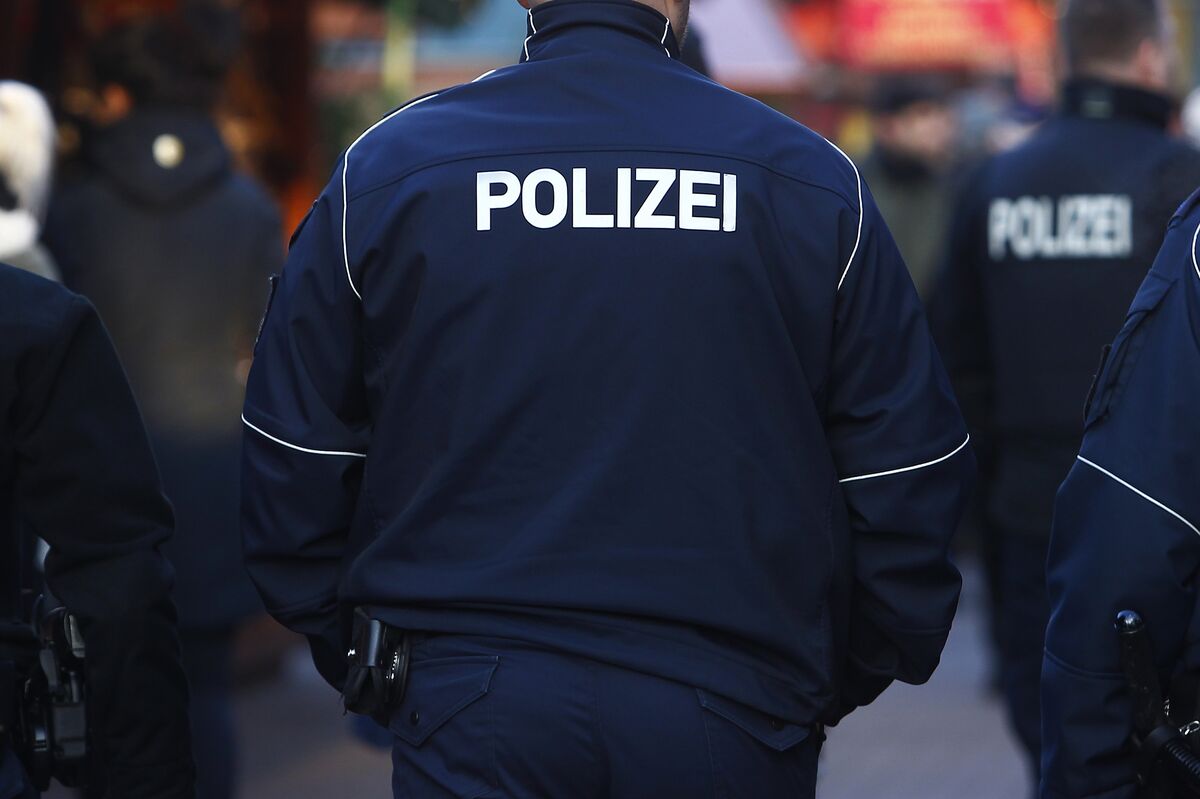 https://clayandiron.com/wp-content/uploads/2017/06/logo-1.jpg
0
0
DrBill
https://clayandiron.com/wp-content/uploads/2017/06/logo-1.jpg
DrBill
2017-06-30 01:17:29
2017-06-30 01:18:10
Balance of Power: Xi's Awkward Visit